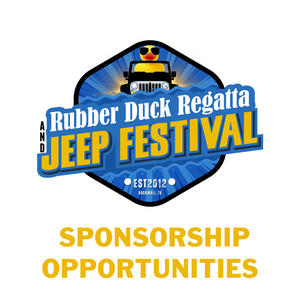 2023 Rubber Duck Regatta & Jeep Fest Sponsorship Opportunities
Sale price Price $ 10,000.00 Regular price
Join us and be a sponsor for the 2023 Rubber Duck Regatta & Jeep Fest!
We have some quack-tacular sponsorship opportunities for your business to get great benefits while supporting local nonprofits.

See our options in the drop down menu or view the full list of sponsor and benefits here.